ANATOMY & PHYSIOLOGY
(Karen (Malek) Gordon, Washburn School)
Teacher License # 000416716
emailkarenmalek@gmail.com
1 Credit
Blog - - > gwnanatomy.blogspot.com
Course Description:
This course serves as an introduction to provide an advanced study of the structure of the human body. This course will include detailed instruction of the following body parts and systems: cells, tissues, Skeletal System, Muscular System, Integumentary System, Nervous System, Endocrine System, Cardiovascular system, Lympathic System, Respiratory System, Digestive System, Urinary System, and Reproductive System.  Some physiology will be covered throughout the first semester, as it pertains to structure of the human body. Dissections will include sheep kidneys, eyes, and brains.
Physiology is a continuation of Human Anatomy that deals more in depth with the functions of the human body. Emphasis is on genetics, tissue function, cell function and continuation of the functions of the structures of the systems covered in Human Anatomy. It includes a comparative dissection of a fetal pig.
Seeley's Essentials of Anatomy and Physiology 7th Edition
AUTHOR: VanPutte, Regan, Russo
Edition: 7th
ISBN13:  9780077276195 –
Format: Hardcover
Pub. Date: 2/9/2009
Publisher(s):  McGraw-Hill Science/Engineering/Math
-----------------
SUPPLIES
Student Supplies
--1 ―" 3 ring binder
--Loose-leaf paper
--Notebook
--Colored pencils
--3 X 5 index cards
Supplies available in ITV Room for Students to Use
--3 Hole Punch
--Science supplies as needed (an email request will be sent one week prior)
School needs to Supply
--Large Double Injected Fetal Pig for each student to dissect
--Sheep kidney, eye, and brain; one per every two students to dissect.
--Dissecting Supplies (Scalpel, Gloves, Storage Bags, Clean up Substances, Etc...)
--If Possible (Highly Recommended) a Disarticulated Skeleton for students to use
Please have each student purchase a Lab Atlas:  (can be found used for around $15)
A Brief Atlas of The Human Body
ISBN10: 080537373X
ISBN: 9780805373738
Edition: 2nd
Author(s): Matt Hutchinson
Media: Spiral Bound
Copyright: Jan 01, 2007
<![if !vml]>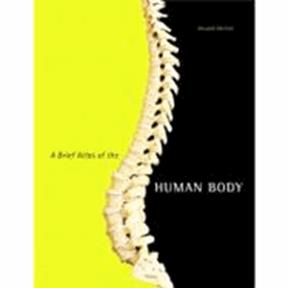 <![endif]>
Updated   8/27/2012